By A Staff Reporter : As the country enters its 77th year of Independence, IIT Kharagpur also enters its 73rd year of foundation on 18th August 2023 which was adorned by eminent personalities. Mahamohopadhyay Bhadreshdas Swami, Head, BAPS Swaminarayan Research Institute graced the occasion as the Chief Guest. Shri Durga Shanker Mishra, IAS, Chief Secretary, Government of Uttar Pradesh and Dr. P Arun, Director, Tata Medical Center also graced the occasion as the Guests of Honour. The invocation started by hoisting the national flag and institute flag at the main building. Conferment of Chair Professor Awards, Gitindra Saran Sanyal Faculty Excellence Awards, Young Alumni Achievers Awards, Staff Excellence Awards, and the institute employees who completed 25 years of service were felicitated.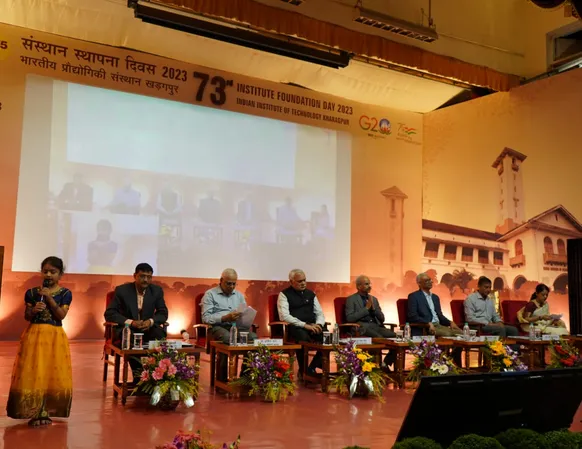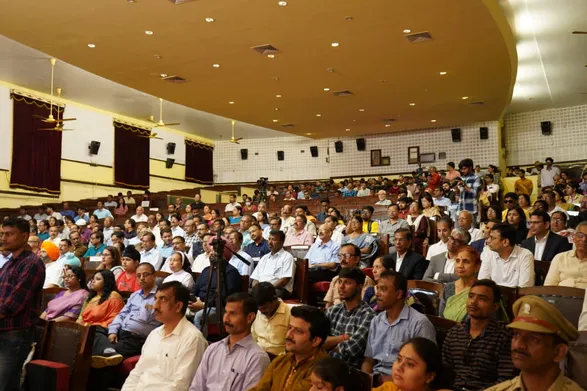 The Young Alumni Achiever Award was given to 26 young alumni of IIT Kharagpur honouring excellence in innovations, technological developments, research, community welfare, leadership, entrepreneurship, social impact, nation building, national interest and professional accomplishments.
A total of 05 Faculty Excellence Awards, one Institute Chair Professor Awards were presented along with 32 Staff Excellence Awards. A total of 25 people were recognized for their uninterrupted 25 years of service to the Institution.