By A Staff Reporter: Mr Dominic Lee gets busy in his secret lab making delicious tongue tickling tasty sauces. He is the managing director of Pou Chong Food Products pvt ltd and Pou Chong Group.
Born very much in Kolkata, The City of Joy, he has come a long way.  He started his schooling at St. George Free school as his parents had minimum means. After being sponsered by Father Shih of Don Bosco Liluah, He studied there thanks to the Fathers and Teachers of Don Bosco, Liluah. He has fond memories of Mr Paul Chung who was the principal of the school at the time. He studied geography and maths from Mr Daniel Gomes who taught him the value of hardwork and discipline.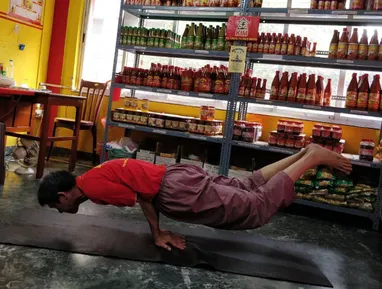 Born into abject poverty, he did not let the lack of money hinder his thirst for knowledge and learning. He has self taught himself many languages like mandarin, hindi, bengali, english and maths. He is a gifted basketball player, table tennis player and Judo master, all thanks to his benefactors. Currently He practices Yoga and knows how to do "Sirsasana" which is a headstand, and this helps him make yummy more delicious sauces and other hakka Pouchong products.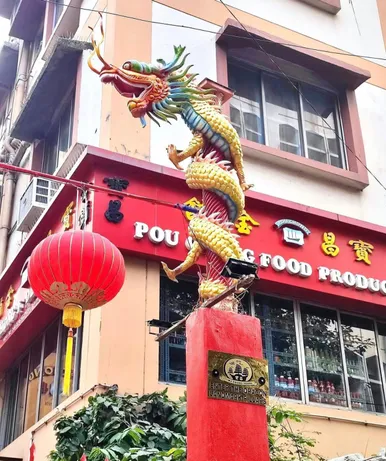 He believes Health is Wealth, and so has introduced at Pouchong no additives sauces, Atta whole wheat noodles, hakka noodles and rice gluten free noodles too. "We at Pouchong KIM believe that customer service and quality should be paramount.
Also With our POUCHONG KIM new brand we have extended out store to include many new items like Baos, Frozen momos, sausages, prawn crackers ready to eat, Oyster sauce first time made in India without MSG.
With a strong partner in my mom Ann Lee , my father and mother has taken Pouchong to a whole new level with the launch of KIM brand. We are not chinese , we are Indian- Chinese" as conveyed by Janice Lee (Daughter of Dominic Lee).