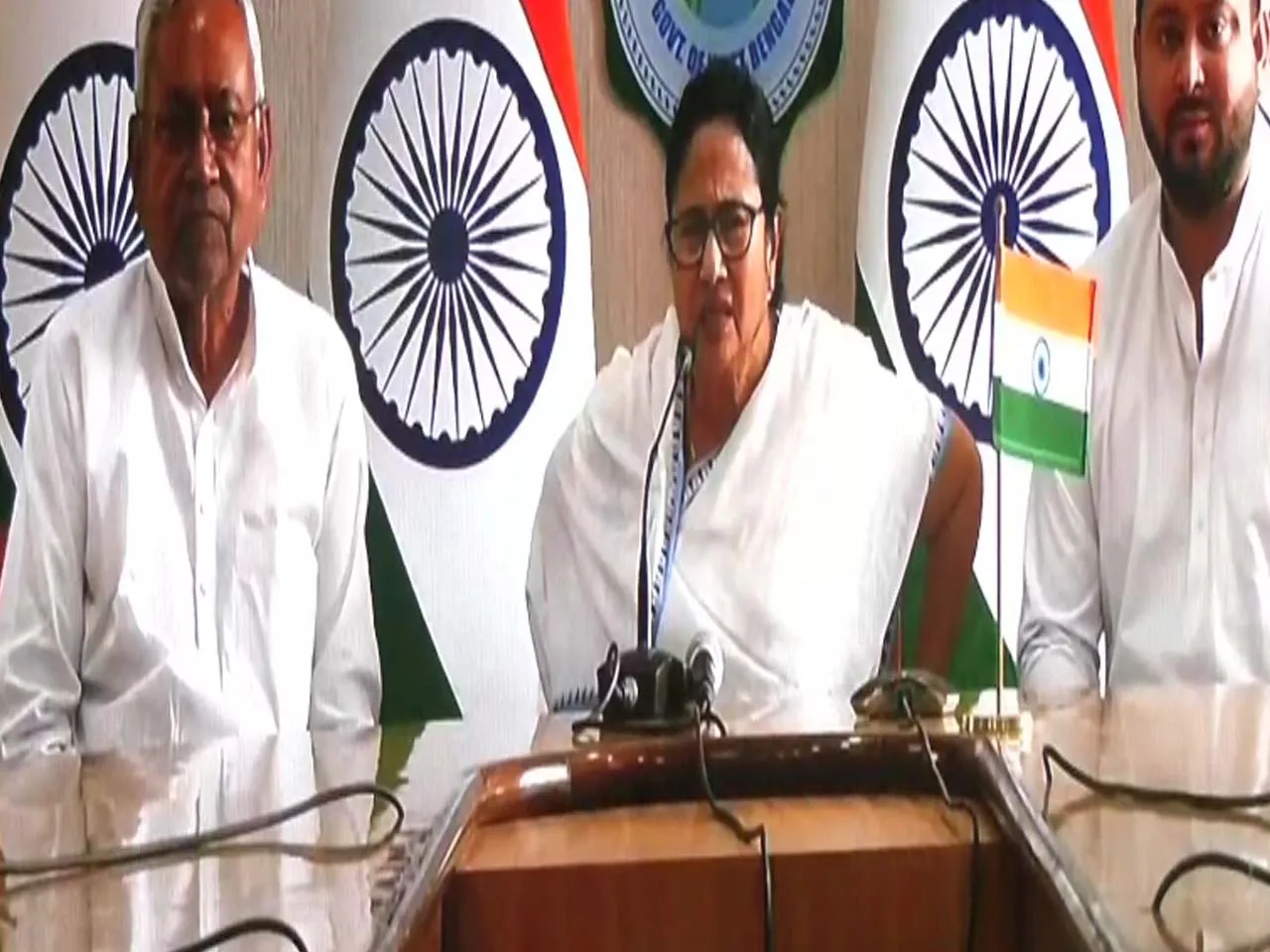 By A Staff Reporter : Opposition parties should sit together and discuss. Bihar Chief Minister Nitish 
Kumar's reaction after the meeting in Nabanna.
He said, "We have discussed, especially the coming together of all parties and all kinds of 
preparations ahead of the upcoming parliamentary elections. What will be done next, will be done 
in the interest of the nation. Those who are ruling now have nothing to do. They are just promoting 
themselves. Nothing is being done for the development of the country.