By A Staff Reporter:
She is quietly kicking up a storm. Away from limelight, keeping a low profile, IPS officer turned firebrand politician Bharati Ghosh is touring the districts and taking the TMC headlong in their own turf.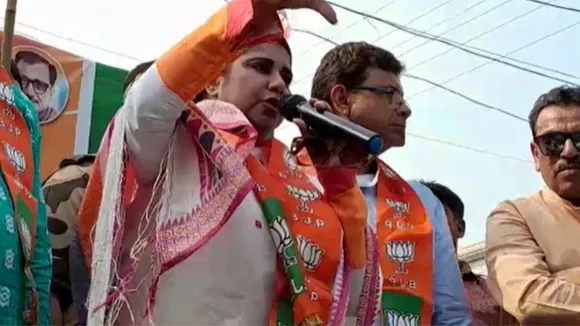 The BJP national spokesperson was recently in Narayangarh where she ensured that saffron party workers who were forced to leave their houses during and after the panchayat polls, return safely. Bharati claims that she has picked up the tricks of the trade of politics and does plain speaking. The BJP will come back to power in 2024, she says with confidance. Bharati mentioned that all her meetings have drawn massive crowd and people are now responding and coming out of their houses, putting the fear behind them.