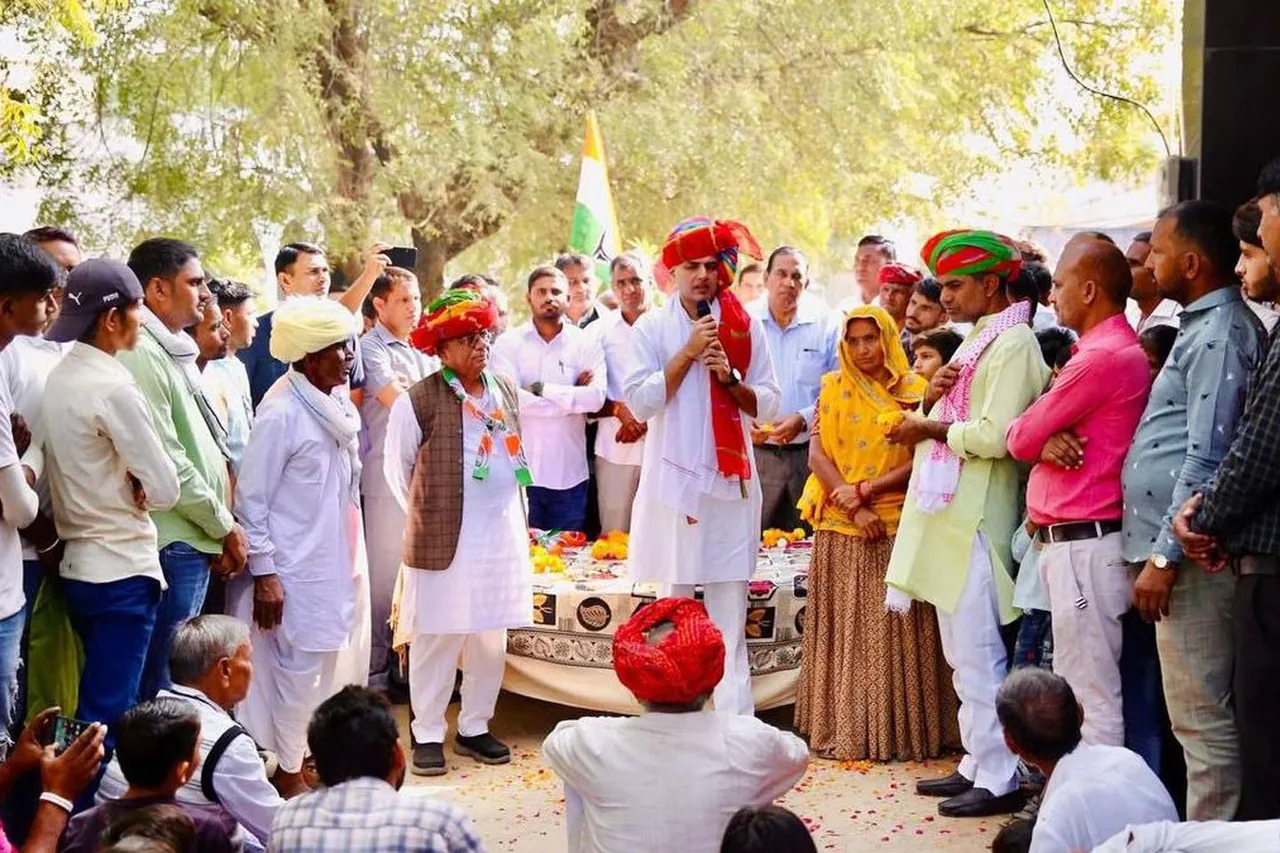 BY A STAFF REPORTER: Rajasthan assembly elections are just a few days away. So the campaign is going on vigorously. Congress leader Sachin Pilot is campaigning in Rajasthan's Tonk constituency. He received support from Bahujan Samaj Party (BSP) candidate Ashok Bairwa. Congress leader Sachin Pilot is contesting from Tonk seat. BSP candidate Ashok Bairwa has supported Sachin Pilot in this election.
In his words, "I wanted to withdraw my candidature. But could not do so due to paucity of time on the last day of withdrawal of nominations. I am impressed by the ideals of Mr. Sachin Pilot. He is working for the development of the poor. I support him. My supporters will work wholeheartedly to ensure the victory of Tonke Pilot. ''
According to reports, out of 2.45 lakh voters in Tonk Assembly, about 62,000 are Muslims. Gujjars number 35,000, Scheduled Castes 45,000, Brahmins 15,000, Jats 12,000, Malis 16,000 and Rajputs 5,000.