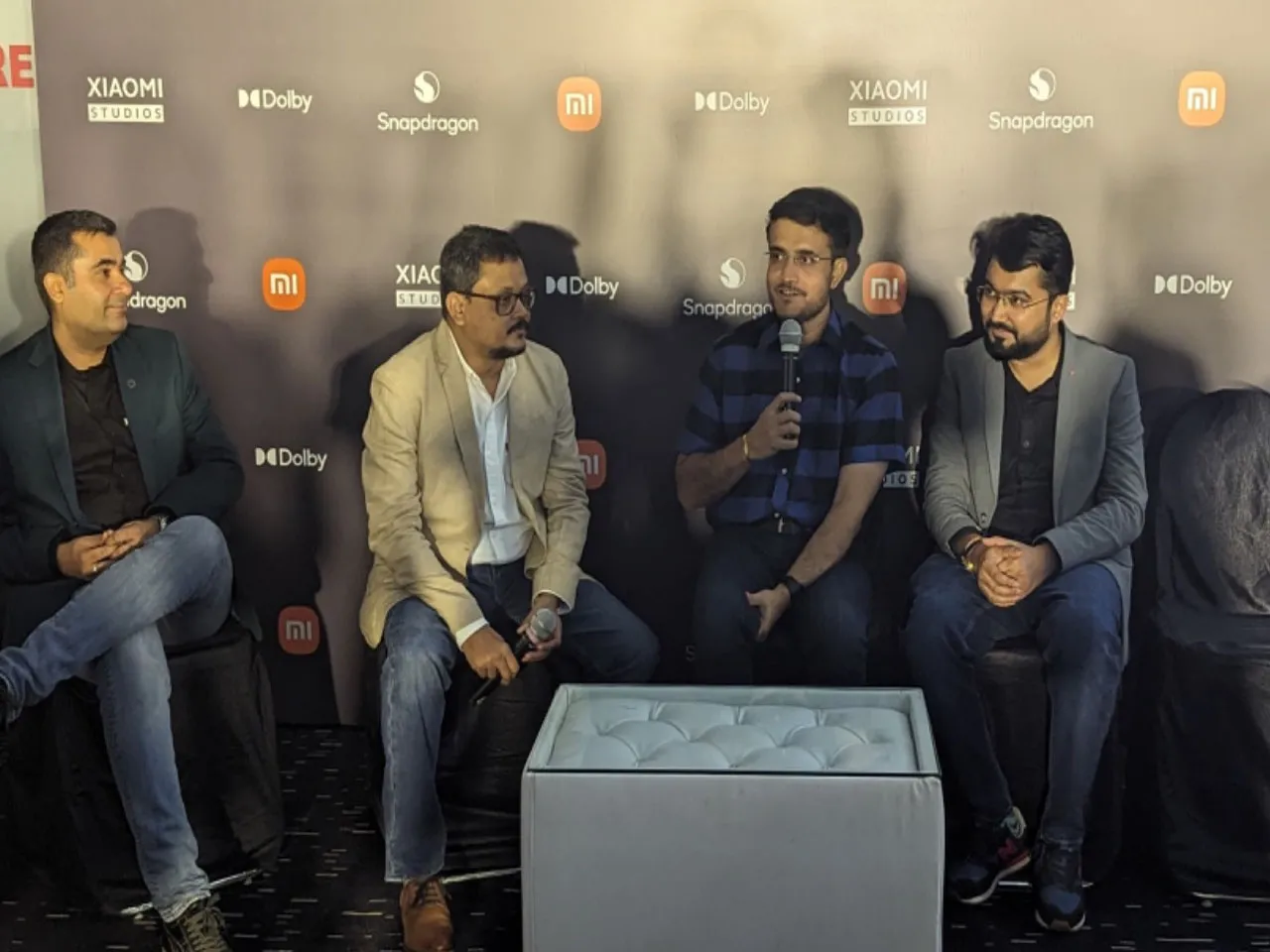 Bengaluru:  Xiaomi India is proud to announce the arrival of Xiaomi Studios in India with the grand premiere of its inaugural production, "The Rolling Ball." Shot entirely using the cutting-edge #Xiaomi13Pro in association with Dolby and Qualcomm, "The Rolling Ball" ushers in the era of new possibilities in storytelling and creativity using smartphone cameras. Adding to the excitement, cricket legend Saurav Ganguly makes a special appearance in the film further enhancing the film's star-studded appeal.
With its first production venture, the Xiaomi Studios underscores the company's core mission of "Innovation for Everyone" by providing creators with a platform to unleash their inner creativity using Xiaomi smartphones.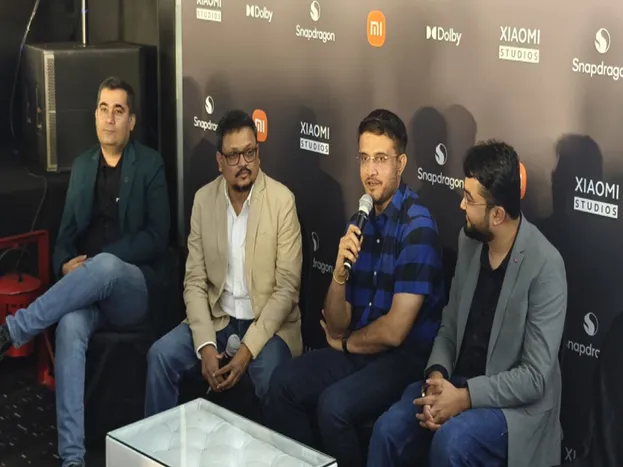 Xiaomi Studios is a vibrant global community where individuals from around the world can explore and unleash their creativity using their Xiaomi phones, cultivate and accelerate their growth as filmmakers. Xiaomi Studios also extends an invitation to movie enthusiasts and the community, offering them the opportunity to harness the power of creation and creativity, enabling them to create cinematic content.
Mr. Anuj Sharma, Chief Marketing Officer at Xiaomi India "We're excited to introduce Xiaomi Studios in India. With Xiaomi Studios, we're putting filmmaking in the hands of everyone, from aspiring creators to seasoned filmmakers. 'The Rolling Ball', shot entirely on the #Xiaomi13Pro, epitomizes the possibilities with Xiaomi devices. We invite creators, both established and emerging, to embrace this new era of limitless potential and embark on their creative journey with Xiaomi Studios."
"The Rolling Ball" promises to captivate audiences with its compelling storyline, exceptional performances, and stunning visuals. The film's collaboration with Dolby and Qualcomm strengthens Xiaomi's dedication to pushing the boundaries of technology and entertainment. The film is now live on Xiaomi India's YouTube channel.


About Xiaomi Corporation
Xiaomi Corporation was founded in April 2010 and listed on the Main Board of the Hong Kong Stock Exchange on July 9, 2018 (1810.HK). Xiaomi is a consumer electronics and smart manufacturing company with smartphones and smart hardware connected by an IoT platform at its core. Embracing our vision of "Make friends with users and be the coolest company in the users' hearts", Xiaomi continuously pursues innovations, high-quality user experience and operational efficiency. The company relentlessly builds amazing products with honest prices to let everyone in the world enjoy a better life through innovative technology. Xiaomi is one of the world's leading smartphone companies.
According to Canalys, the company's market share in terms of smartphone shipments ranked No. 3 globally in 2022. In December 2022, MAU of MIUI reached approximately 582 million globally. The company has also established the world's leading consumer AIoT (AI+IoT) platform, with 589 million smart devices connected to its platform as of December 31, 2022, excluding smartphones, tablets and laptops. Xiaomi products are present in more than 100 countries and regions around the world. In August 2022, the company made the Fortune Global 500 list for the fourth time, ranking #266, up 72 places compared to 2021. Xiaomi is a constituent of the Hang Seng Index, Hang Seng China Enterprises Index, Hang Seng TECH Index and Hang Seng China 50 Index.
Xiaomi India is the number 1 smartphone player since Q3 2017 IDC Quarterly Mobile Phone Tracker report.
Xiaomi India is the number 1 Smart TV brand since Q2 2018 IDC Worldwide Quarterly Tracker.