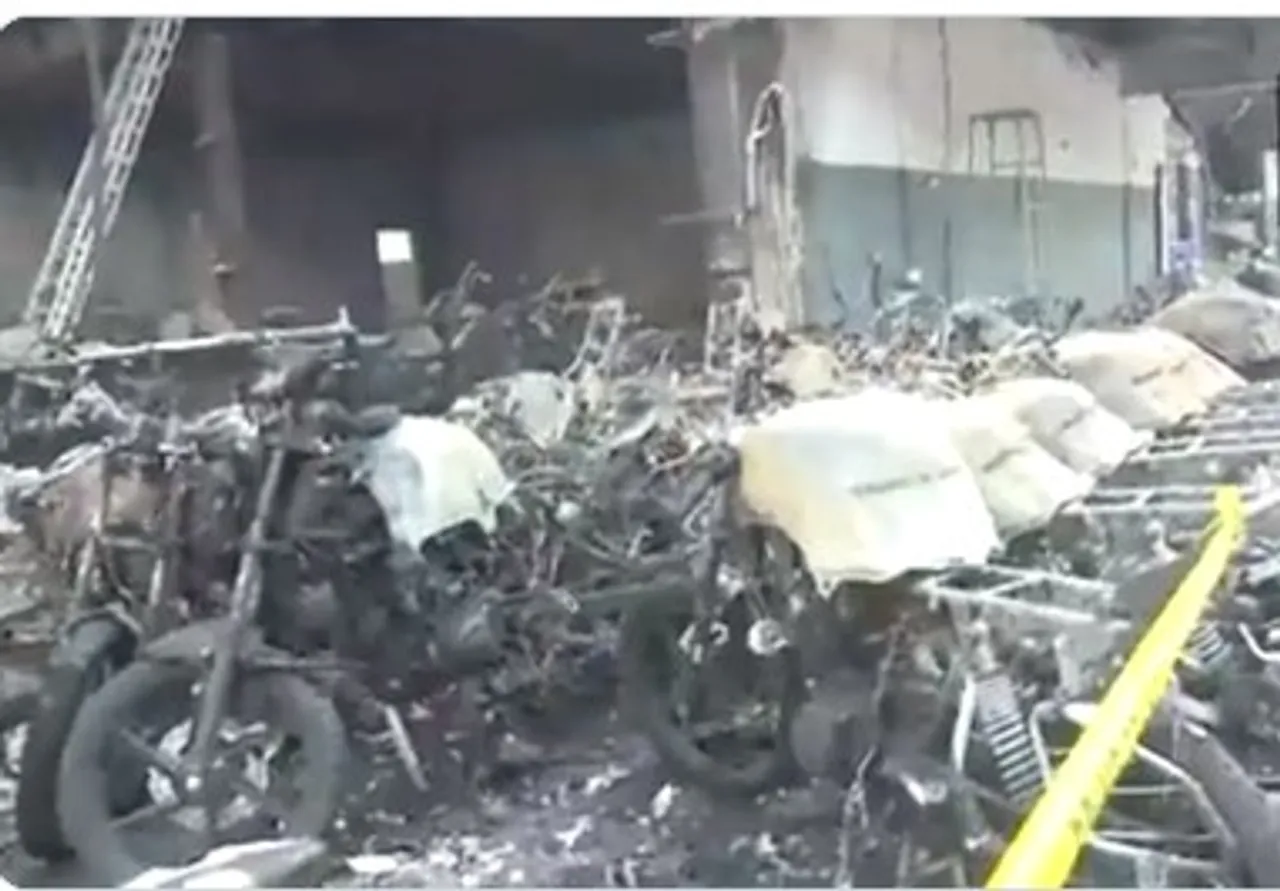 BY A STAFF REPORTER: More than 400 motorcycles were gutted in a massive fire at a bike showroom in Andhra Pradesh's Vijayawada. However, no casualty has been reported and the exact cause of the fire is yet to be ascertained.
The fire broke out at the TVS showroom in KP Nagar area on the Chennai-Kolkata national highway.
District Fire Officer Sanakarao said, "When we reached the spot, the showroom was completely engulfed in fire and smoke. We brought the fire under control in an hour and a half. The exact cause of the fire is under investigation. Of the 1,000 vehicles, 400-500 were gutted in the fire. It is estimated to have caused a financial loss of crores of rupees. "