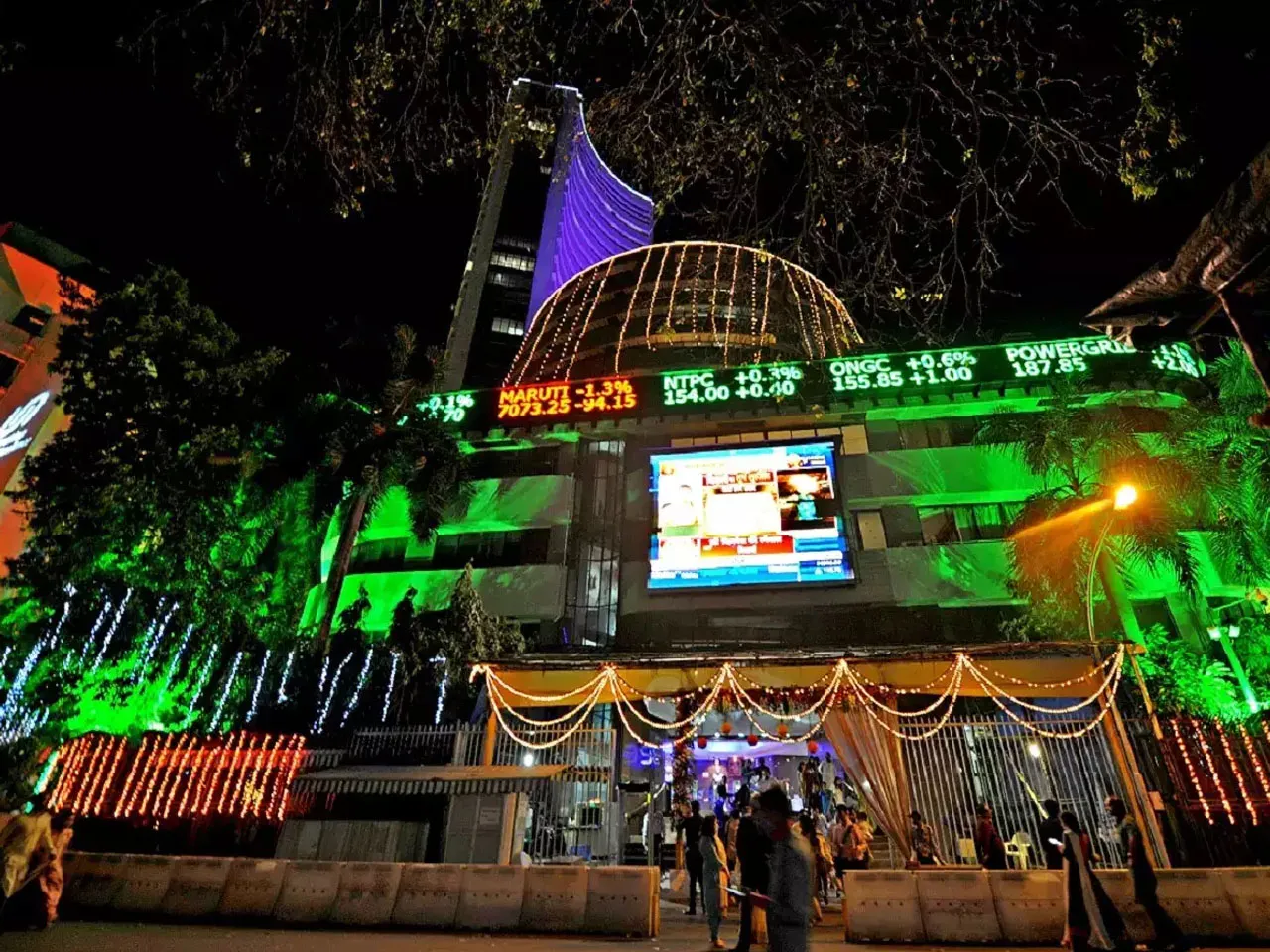 BY A STAFF REPORTER: Muhurat trading is a special trading activity in the Indian stock market on the occasion of Diwali, a major festival for the citizens of India. Usually it is held in the evening. In this stock market exchanges inform traders and investors about non-scheduled trading hours.
Muhurat Business was born more than six decades ago. It started in 1957 at the Bombay Stock Exchange (BSE). It was adopted by the National Stock Exchange (NSE) in 1992. Muhurat trading sessions are held every Diwali time since then. It's a tradition that brings the financial community together to wish for prosperity and good luck for the coming year. 
Stockbrokers' offices take on a distinctive ethnic look with beautifully designed rangoli patterns and numerous lamps lined up to welcome Goddess Lakshmi. Moment trading is one of the many links the broking(trading) community has with its rich past. The tradition of moment trading has been retained and observed for ages. The moment the trading schedule is announced by the stock exchange and the Sensex closes on a high note at the end of the trading hours. With this, the traders of Dalal Street welcomed the new year on a positive note. Many start the New Year with traditional ceremonies and pujas. This tradition has been followed as a ritual for many years.
Momentum trading traditionally marks an auspicious start to the traditional New Year. Investors order tokens and buy stocks for their children, which are held for the long term and sometimes never sold. Traders usually book their internal profits, however small they may be.
Among various communities in India, the new year begins with Diwali. A puja (ritual) is performed for account books and safes on Dhanteras as well as on Diwali to mark the beginning of a new year. A mudra - which signifies wealth - is kept in the ledger before the puja. Stockbrokers perform 'Lakshmi Puja' and 'Chopda Puja' at the exchange and traditional moment trading takes place. It is believed that on the night of Lakshmi Puja, the Goddess presides over the place of worship during which traders and shopkeepers stay awake all night with lamps lit.