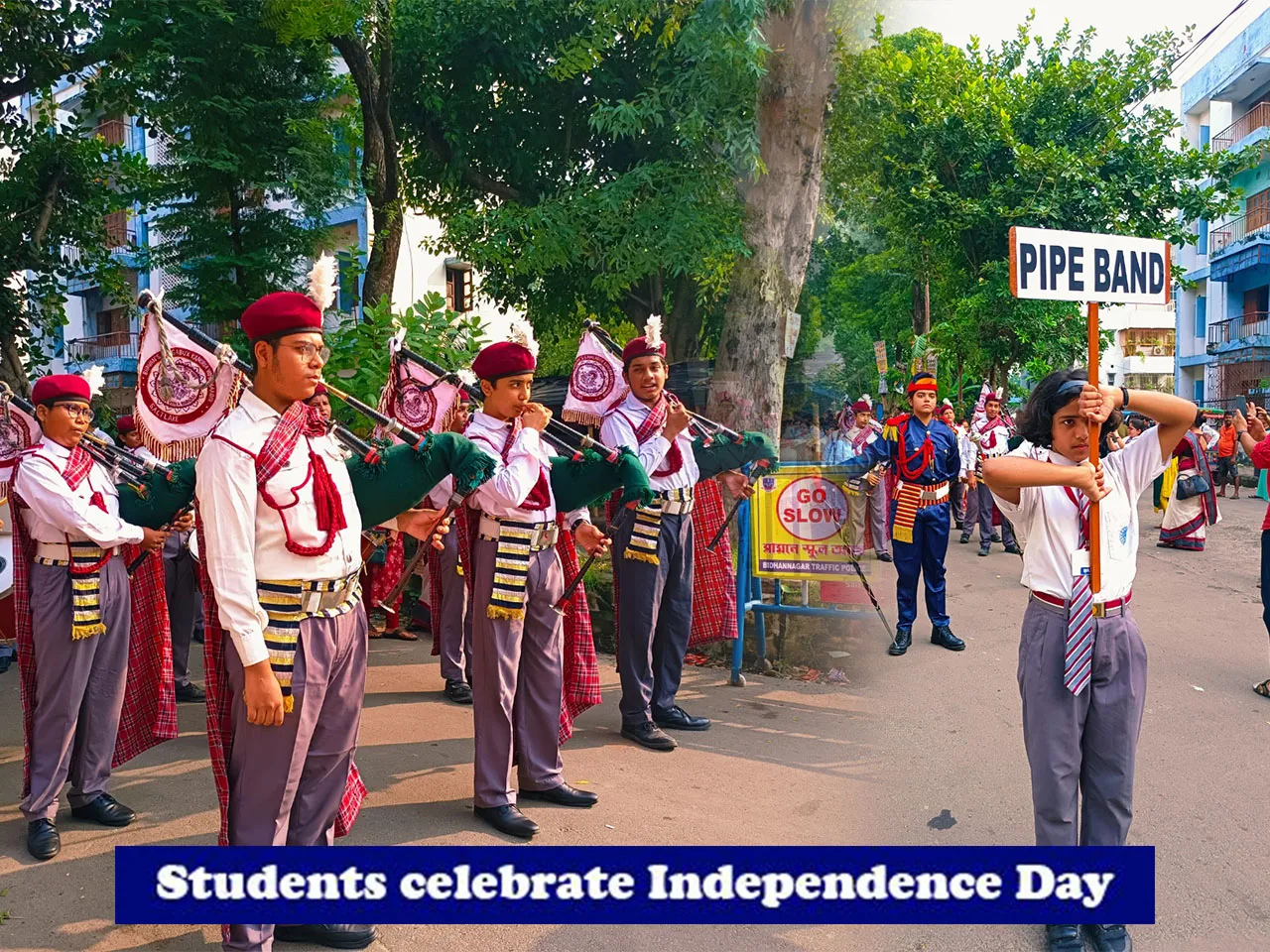 BY A STAFF REPRORTER
The 77th Independence Day was celebrated with great enthusiasm by all the students of Bhavan's Gangabux Kanoria Vidyamandir.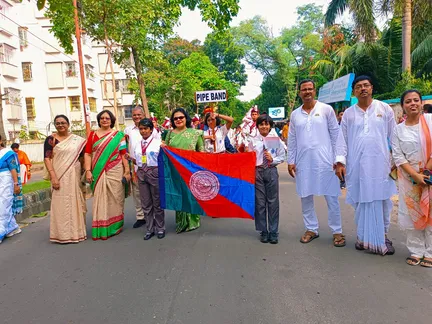 The day began with "Prabhat Pheri" which was led by the school pipe band, followed by students who hummed patriotic songs as they walked through the blocks of Salt Lake at 7:30am, reawakening the spirit of patriotism among the residents.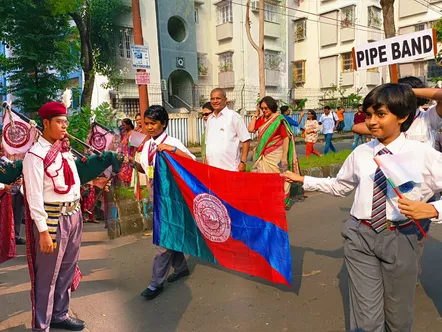 The "Prabhat Pheri" was joined by the director, principal, vice principal, teachers and parents.