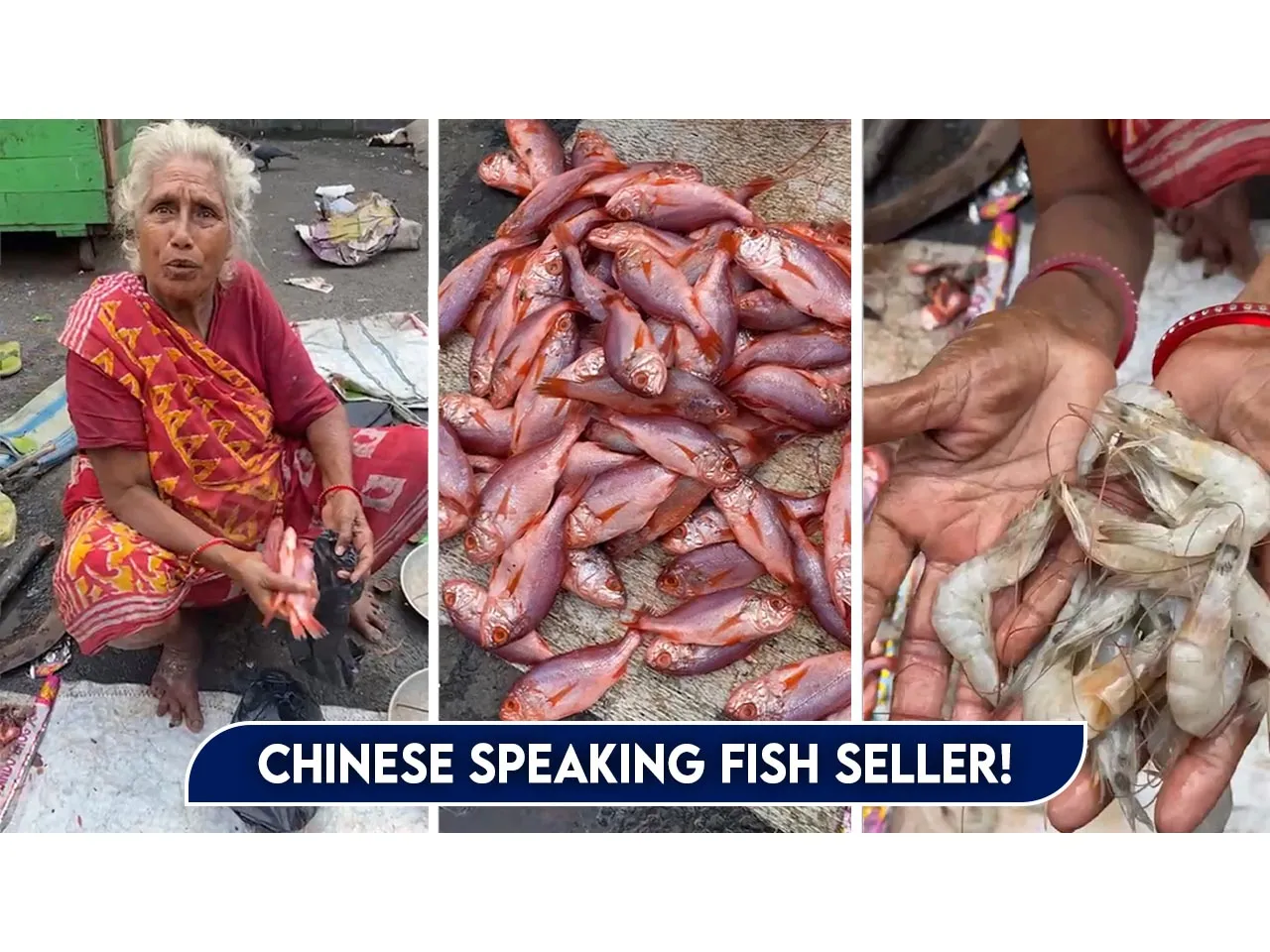 By A Staff Reporter

She is a 80 year old fish seller who can speak fluently in Chinese. She sits in the fish market in Tiretti Bazaar  and sells fish. Meet Mrs Kadmi Rana, the apprx 80 year old fishwalli of Tiretti Bazaar. She knows how to speak Chinese (She called prawns "Haa-kung"
which means prawns in hakka chinese). 
Pink peach Fish
Rs 130 per kg @ Tiretti Bazaar, Chinatown Kolkata
In local language its called Bhola Fish. The Tiretti Bazaar market is unique in the sense that it starts very early in the morning at the stroke of sunrise. From vegetables and fish, you can get variety of street Chinese food. The market is very popular among Kolkatans and many turn up to take a tour and buy fish from the famous Mrs Rana.