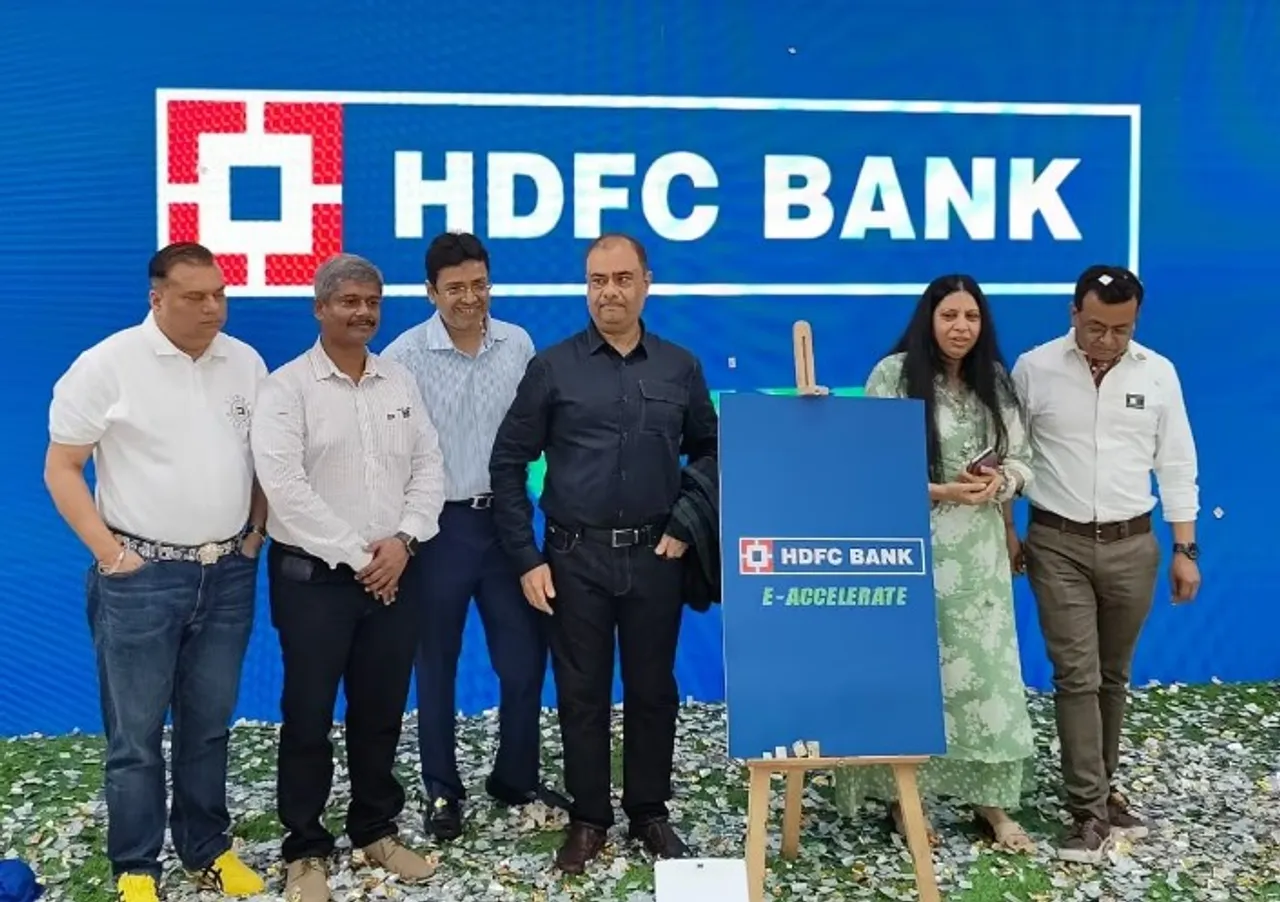 BY A STAFF REPORTER: HDFC Bank, India's leading private sector bank, today launched the first-ever expo and knowledge session on electric vehicles (EVs) in East India - 'E-Accelerate'. The expo is organised at Kolkata's popular South City Mall, on 19th and 20th August, between 11:00 AM - 8:30 PM. The expo was inaugurated by Mr. Sandeep Kumar, Branch Banking Head – East, HDFC Bank. 
E-Accelerate is envisioned to educate and create awareness amongst the masses about the benefits of EVs. The expo will also provide information on the available EV brands in the market, and the financial and environmental benefits of EVs in comparison to petrol/ diesel vehicles. E-Accelerate will also create business opportunities for the EV brands and amplify B2B and B2C connections.
Leading international and domestic brands who have EVs, including MG, KIA, BYD, Hyundai, Tata, Mahindra, Bajaj, Evato, Toyota and a few others, will be present under one roof showcasing their latest models, booking on-the-spot test drives while HDFC Bank would assist with on-the-spot loan sanctions.
The first-of-its-kind expo is expected to receive a footfall of over 4.25 Lakh auto sector enthusiasts, making it East-India's largest EV expo. People visiting the mall can check-out the EVs, book a test rides, browse through auto loan options, and even do a booking at the event.
Speaking during the launch event, Mr. Sandeep Kumar, Branch Banking Head – East, HDFC Bank said, "As we inaugurate HDFC Bank's pioneering Electric Vehicle Expo in Kolkata, we are not only accelerating towards a greener tomorrow, but also empowering our customers with the future of mobility. With exclusive loan deals, on-spot sanctions, and the opportunity to experience test rides, this expo marks a pivotal moment as we drive East India into the heart of the electric revolution."
HDFC Bank has introduced 'Xpress Car Loan' facility, a state-of-the-art digital API platform that streamlines the loan disbursement process in mere 30 minutes. Xpress Car Loan has evolved into India's single largest digital loan platform for origination and disbursement with over 50,000 happy customers.