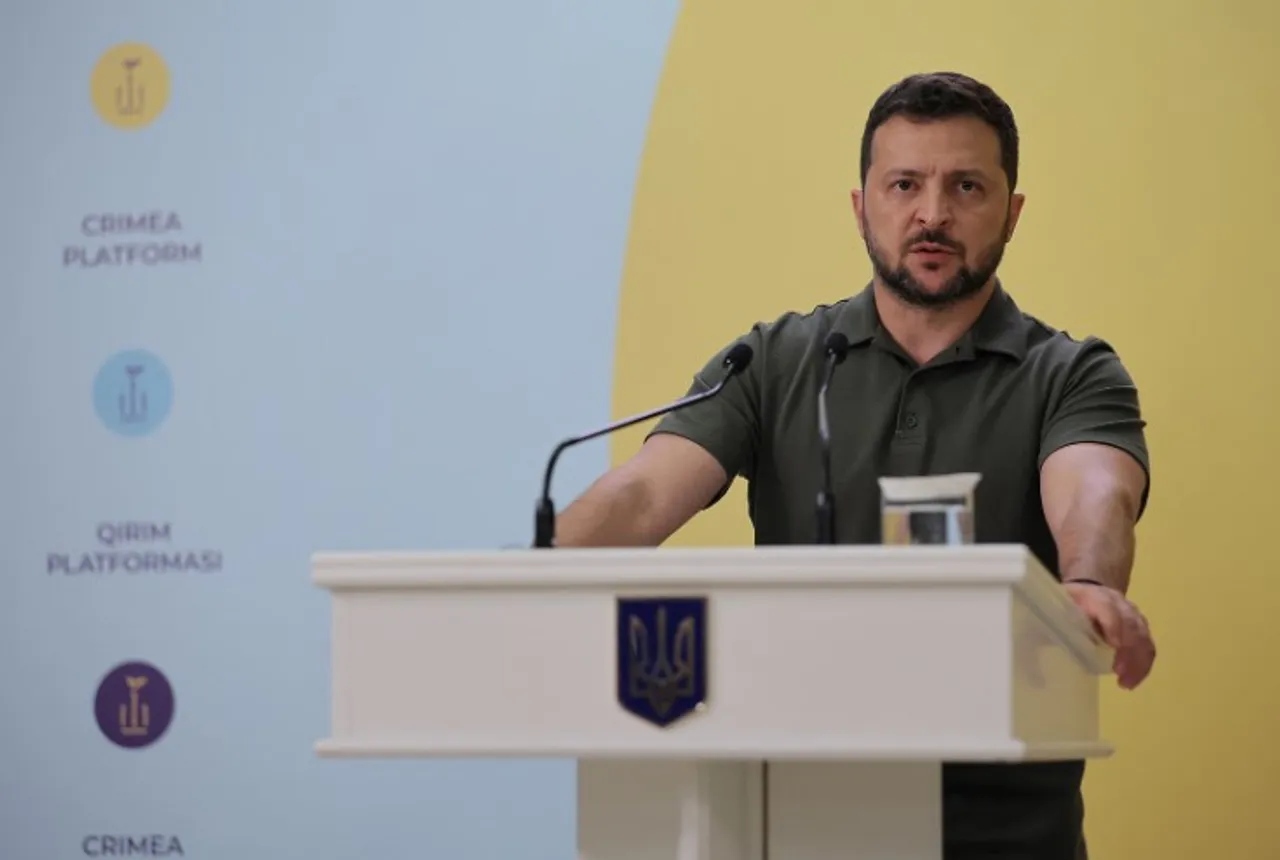 BY A STAFF REPORTER: Ukrainian President Volodymyr Zelensky has congratulated the Ukrainian people on the occasion of the 32nd Independence Day of war-torn Ukraine.
"It's a holiday for people with dignity," Zelensky said in a news release from ukraine's president's office. '
Describing an "independent Ukraine" and praising the contributions of every citizen, Zelensky said, "In a big war, there are no small things. ' 
Zelensky thanked all Ukrainians on the front lines and the volunteers and families behind them. He expressed his condolences to the soldiers who lost their lives. Zelensky thanked Ukrainian doctors who saved thousands of lives.