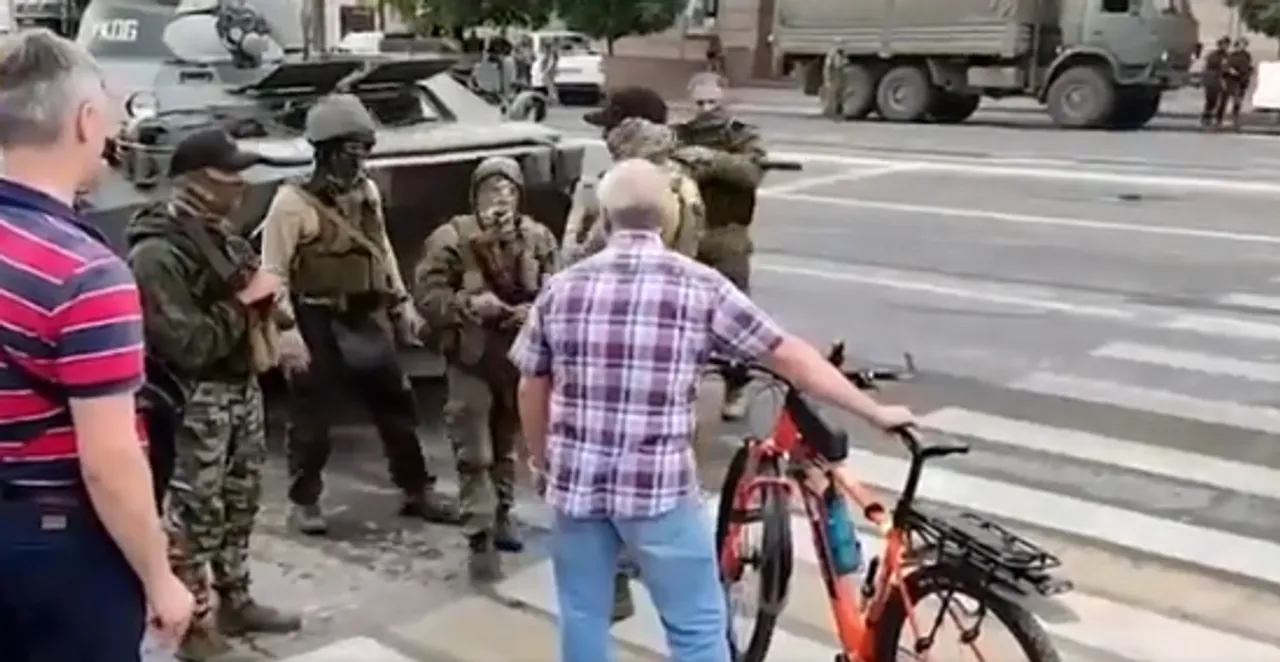 Own Correspondent, Moscow: The southern city of Rostov-on-Don is a house divided with a large section of people coming out on the streets and greeting the Wagner group mercenaries. The only ally turned foe, Wagner chief Yevgeny Prigozhin has declared war against the Russian military and has threatened to oust Russian defence minister Segei Shoigu.
According to several videos posted on social media, a large number of local residents of Russia are seen greeting the Wagner group mercenaries as they patrolled the streets of Rostov-on-Don. But another large section of Russians are also protesting against the takeover by Wagner group and urging them to leave their city.
The residents fear that Putin's soldiers will unleash hell on Rostov-on-Don. The situation remained tense inside Russia and especially in Rusto-on-Don. President  Vladimir Putin has vowed to crush the rebellion and bring the perpetrators to justice.
This video one shows a crowd of Rostov locals supposedly supporting the Wagner troops that occupy the city. #Russia #Putin #Wagner #WagnerCoup #WagnerGroup pic.twitter.com/xSJsH8EE9K

— Paul Golding (@GoldingBF) June 24, 2023
Unrest is breaking out in Rostov town centre. #Russia #Putin #Wagner #WagnerCoup #WagnerGroup pic.twitter.com/pUqiTSIk0u

— Paul Golding (@GoldingBF) June 24, 2023
Wagner troops being asked to leave Rostov by local residents. Allegedly. #Russia #WagnerGroup #Putin #Prigozhin pic.twitter.com/u1wiajYaSk

— Paul Golding (@GoldingBF) June 24, 2023