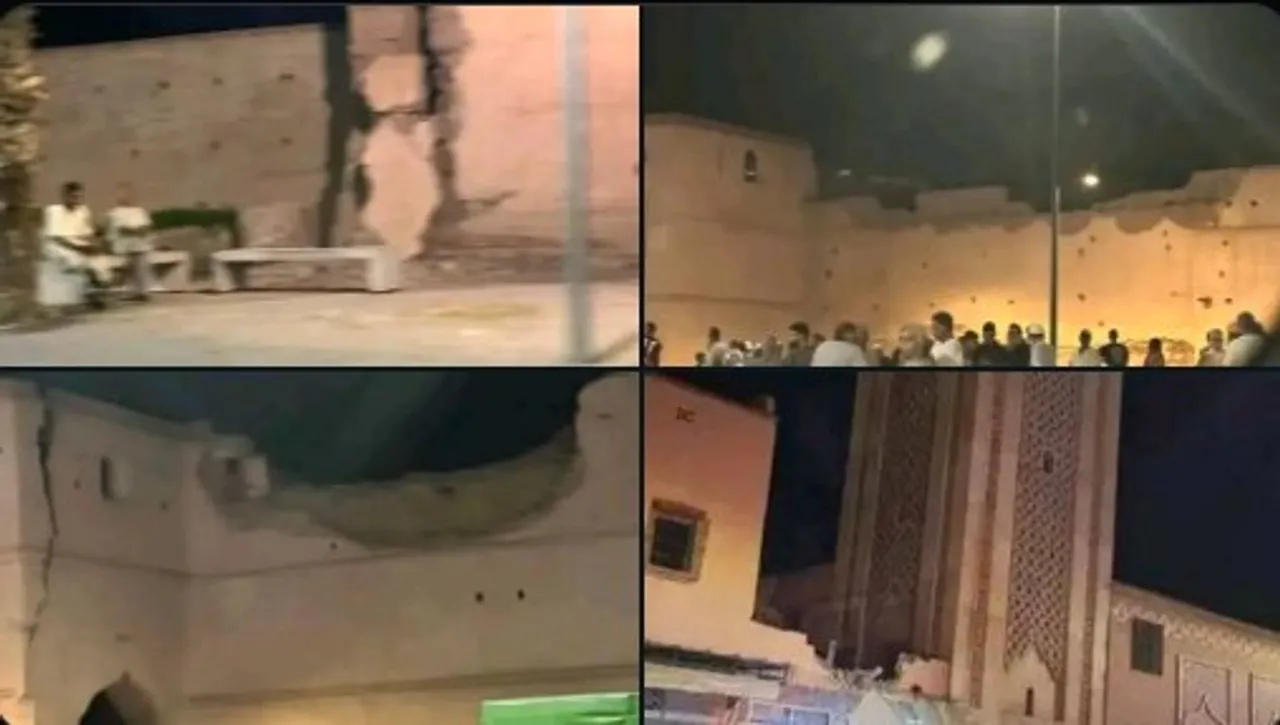 BY A STAFF REPORTER: A 6.8-magnitude earthquake struck central Morocco on Friday night, the US Geological Survey (USGS) said.
The USGS said the epicentre of the quake was at a depth of 18.5 kilometers and was 72 kilometers northeast of Marrakech shortly after 11 p.m. local time.
Some videos shared on social media showed buildings shaking and people gathering outside. Other videos showed debris on the street and minor damage to buildings. However, no casualty was reported in the incident. 
According to the latest data, several buildings have collapsed and several people are reported to be trapped in the devastating earthquake in Marrakech, Morocco.