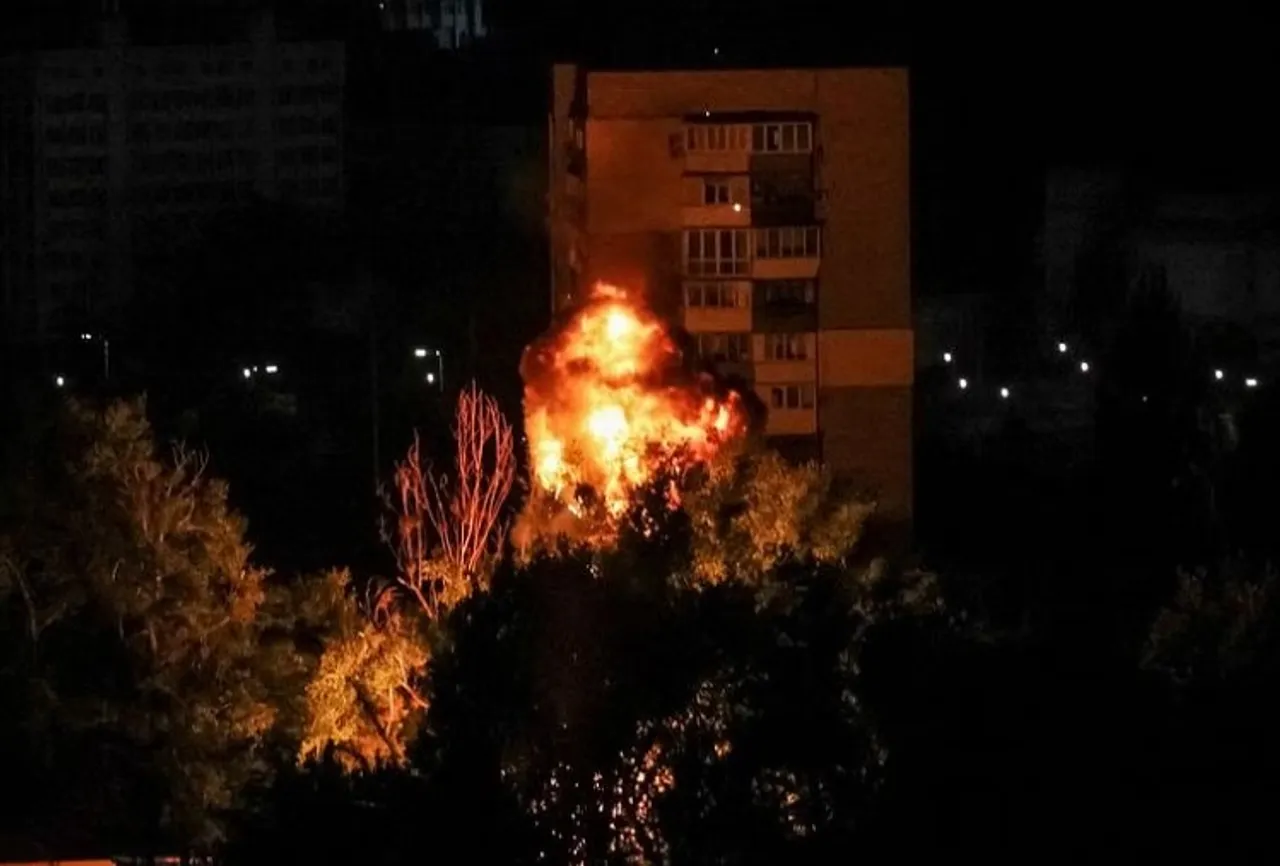 BY A STAFF REPORTER: On Thursday, Russia launched a third consecutive drone strike in and around Kyiv. As a result, the fire spread to several districts, causing debris to collapse and at least one person was killed, officials said.
Mayor Vitaly Klitsko said emergency services in the capital's historic Podil district found the body of a resident while extinguishing the fire. '
Explosions are taking place in the capital and other regional centers more than 500 days after the Russian invasion. Military officials said Ukrainian forces were making progress with their counterattacks on the front lines in the east and south. These include victories near the fractured city of Bakhmut, which was captured by Russian forces in May after months of fighting.
Klitsko in Kyiv said an apartment building in Podil caught fire and two people were injured when one floor of an apartment building collapsed in the Darnitsky district in the eastern part of the city. Two more people were injured when a fire broke out on the balcony of an apartment building in the western Shevchenkivsky district. Debris also hit the central Solomonsky district. '