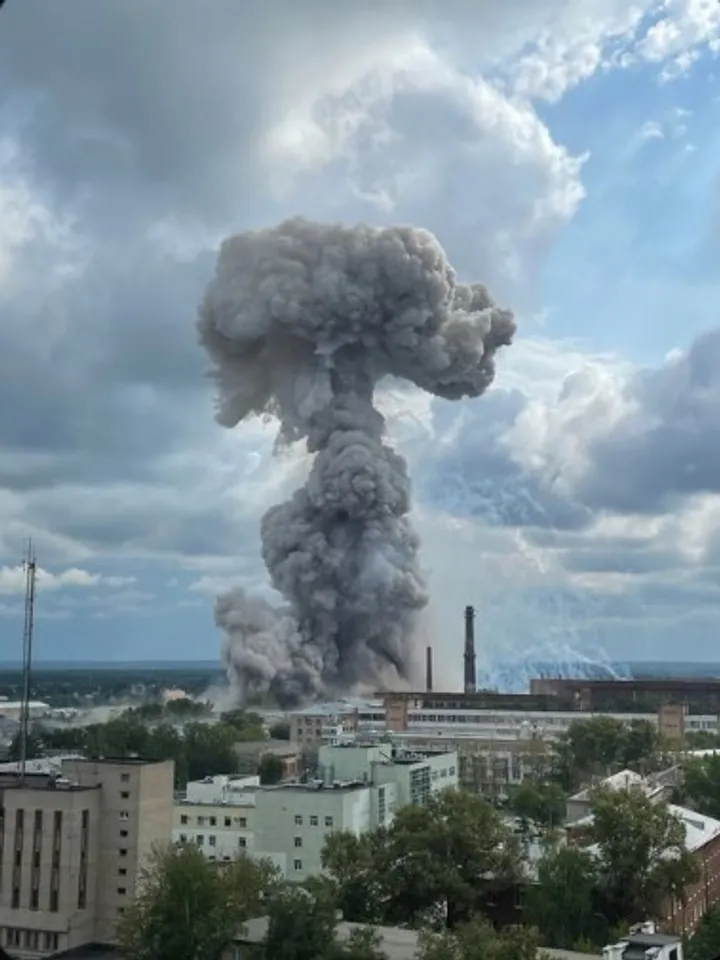 BY A STAFF REPORTER: At least 25 people were injured on Wednesday in an explosion at an optical-mechanical factory in the city of Sergiyev Posad, 50 kilometres (30 miles) northeast of Moscow. The explosion is believed to have taken place in a warehouse containing pyrotechnic equipment.
Videos circulating on social media showed huge columns of smoke and windows blowing up the multi-storey building. The factory was reportedly evacuated after the incident.
The factory is a developer and manufacturer of optical and optoelectronic devices for the military, law enforcement, industry and healthcare.