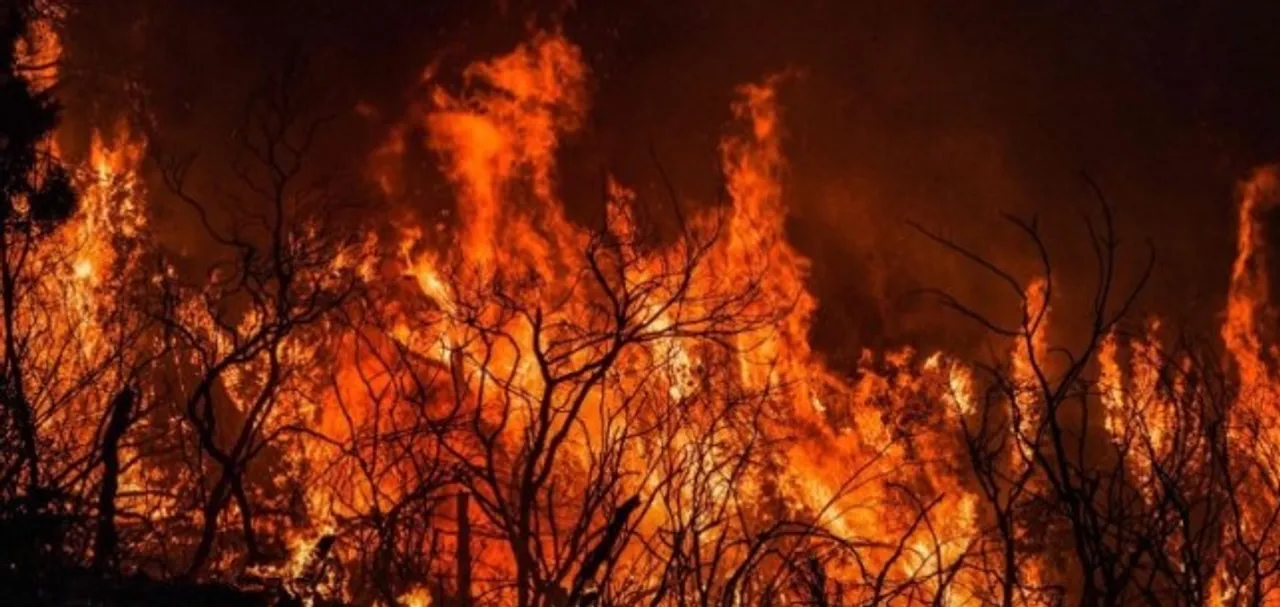 BY A STAFF REPORTER: At least 34 people, including 10 soldiers, have been killed in wildfires in Algeria's forests as heat waves spread across North Africa. About 7,500 firefighters are working to douse the blaze in the mountainous areas of Bejaya and Buira.
The Interior Ministry said it was working to douse the fires in Bumardes, Buira, Tiji Ozu, Jizel, Bezaya and Skikda. So far, about 1,500 people have been evacuated to safer places.
Extreme heat waves are raging across North Africa, with temperatures in some cities in neighbouring Tunisia recording temperatures of 49 degrees Celsius.