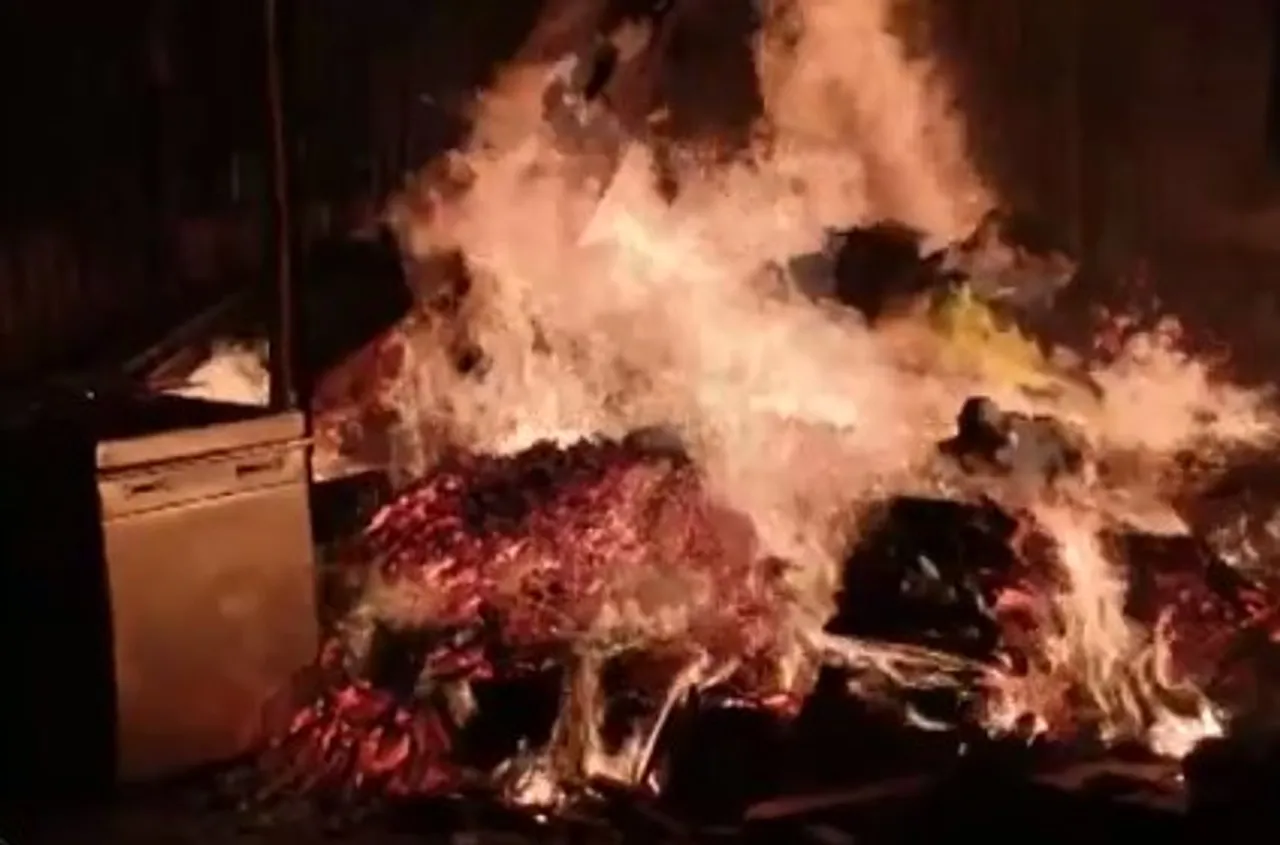 BY A STAFF REPORTER: At least 24 shops were gutted in a massive fire in Uttar Pradesh's Firozabad's Kathbazar area. There were no immediate reports of casualties.
Superintendent of Police (City) Sarvesh Kumar Mishra said, "We received a tip-off about an hour ago that furniture work was going on in Kathbazar area. It was a big fire... The fire is yet to be brought under control. The area has been evacuated. No casualties have been reported so far. About 24 shops were gutted in the fire. " 
On receiving the information, the fire service personnel reached the spot and started an operation to douse the fire. The cause of the fire is being investigated, officials said.