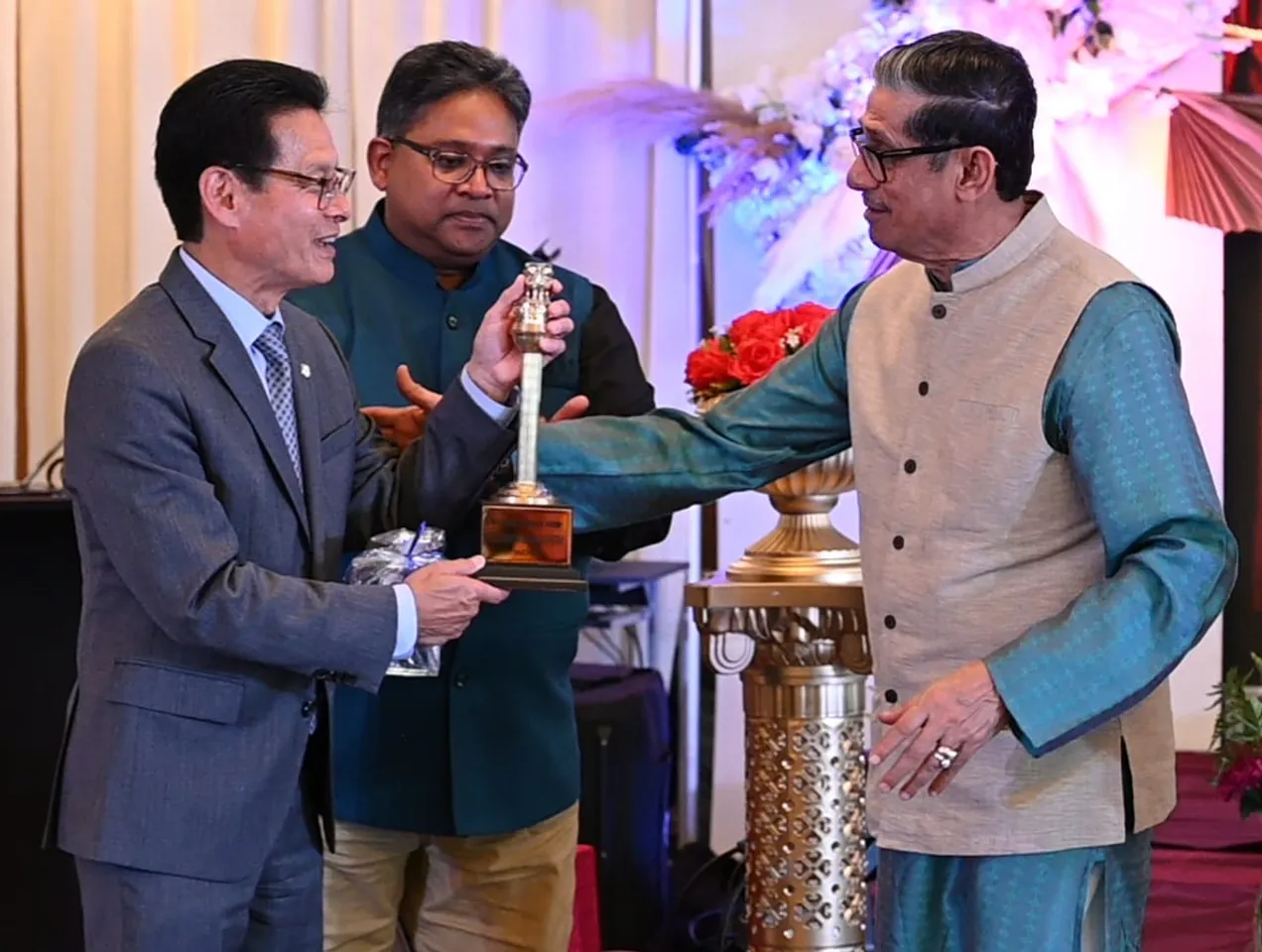 By A Staff Reporter: Dr. Chandra Bhanu Satpathy was invited to attend as Chief Guest at "Celebrating The Shri Guru Bhagwat" by WASITRAC, Seattle, USA on 13th July 2023 at China Harbor Lake Union, Seattle, USA. 
This special event was organized to honour and pay tribute to  Shri Guru Bhagwat, the magnum opus of, Dr. Satpathy originally written  in Odia,which runs into 8 volumes, consisting of more than 34,000 lines.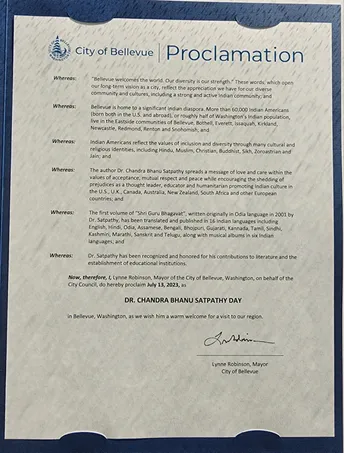 This book is available in more than sixteen different languages & musically composed by  Dr. Satpathy ji in Odia, Bhojpuri, Maithili, Assamese, Telugu, Punjabi, Rajasthani, Hindi and sung by famous singers like Smt. Sharda Sinha (Padma Bhushan Awardee), Harsdeep Kaur, Zubin Garg, Torali Sharma, S Janaki and many others.
In this occasion, Dr. Satpathy received 4 honors consisting of Three p
Proclamations and a Letter of Honour. 
King County proclaimed  13th July as "Shri Guru Bhagwat Day". 
City of Seattle proclaimed 13th July, 2023 to be "Dr Chandra Bhanu Satpathy day"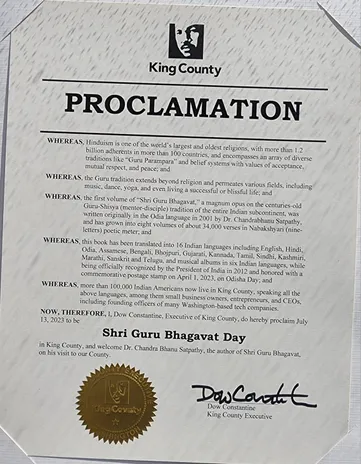 City Mayor Mr Bruce A. Harrell bestowed the honor upon him. 
City of Bellevue proclaimed 13 July, 2023 as Dr Chandra Bhanu Satpathy Day by City Mayor.
A letter of Honour from Senator of State of Washington Ms Maria Cantwell has been present to Dr Satpathy celebrating the "Guru Bhagwat Day"  in Washington. 
This is a unique honour based on  it's  benefit to readers in aspect of their day to day life, spiritual seekers, professionals, householders and many others. 
Jared Nieuwenhuis, Bellevue City Deputy Mayor recognised Dr Satpathy 's notable contributions and on behalf of  Mayor of Bellevue and proclaimed 13th July 2023 as "Chandra Bhanu Satpathy Day" .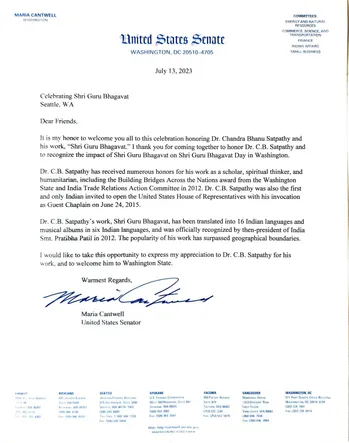 Lt. Governor Brad Owen, State Senator Bob Hasegawa and former Congressman Jim McDermott, Jared Nieuwenhuis, Bellevue City Deputy Mayor; Leesa Manion, King County Prosecutor; Jimmy  Matta, Burien City Council Member; Brad Miyake, Belliview City Manager James Bush, King County Outreach; Hisao Inagaki, Consul General of Japan; Assunta Ng, Northwest Asian Weekly Publisher are few other delegates attended this event.
Dr Satpathy thanked them for the honour that was bestowed upon him personally as well as his magnum opus Shri Guru Bhagwat . He emphasised on the importance of the Guru Tatwa which cuts across all religions , the importance of teacher in our lives. In his message , he alluded to  importance of being adaptive in changing times as well as shunning blind faith.