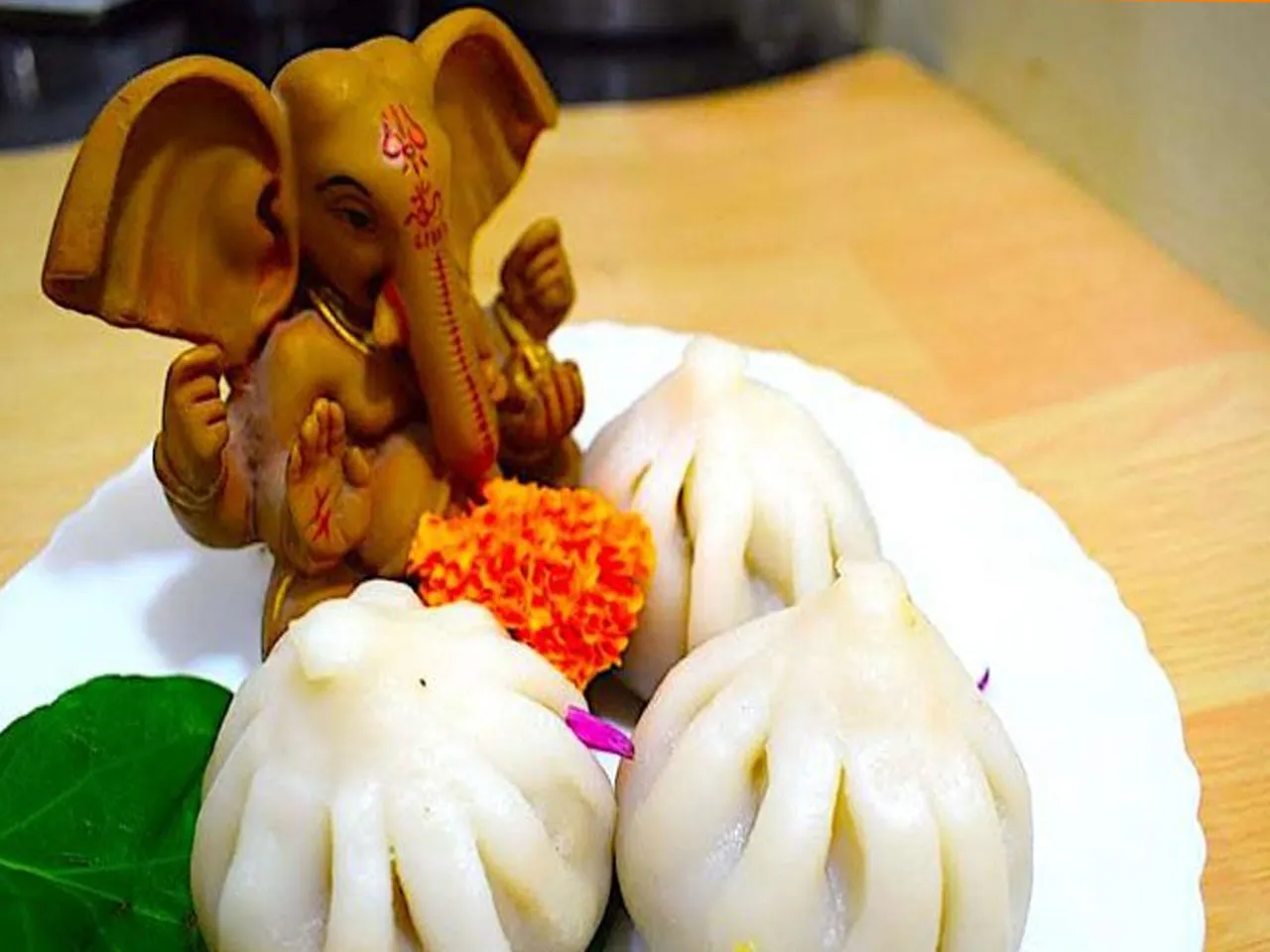 By A Staff Reporter :  Offer sweets of his choice to appease Lord Ganesha on Ganesh Chaturthi. It is better if you make the sweets yourself than buying them from the store. Bhogprasad Modak is the main food of Ganapati Puja. How to make this sweet recipe at home read full report.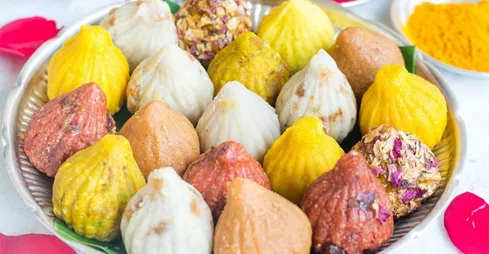 Ingredients: 1 cup of rice flour, 1 cup of coconut flour, a pinch of cardamom powder, as much salt, 1 cup of flour, as much white oil.
Process : First pour the coconut milk in a pan and stir it a little on a warm flame. Then, pour a cup of water in another pot and boil it. Then, pour a cup of water in another pot and boil it. Add the jagerry to the boiling water.When the mixture becomes thick, mix the roasted coconut in it well. Now mix cardamom powder and keep stirring.Switch off the heat after a while. Mix rice powder with hot water in a bowl. Add oil and salt to it. Form the rice mixture into small balls and cup it in the palm of your hand. Finally, seal the mouth of the cup with the coconut mixture. Now steam the cups full of coconut well.Now, the beloved modak of the siddhidata is ready. At this time, not only white, but various colors are used.