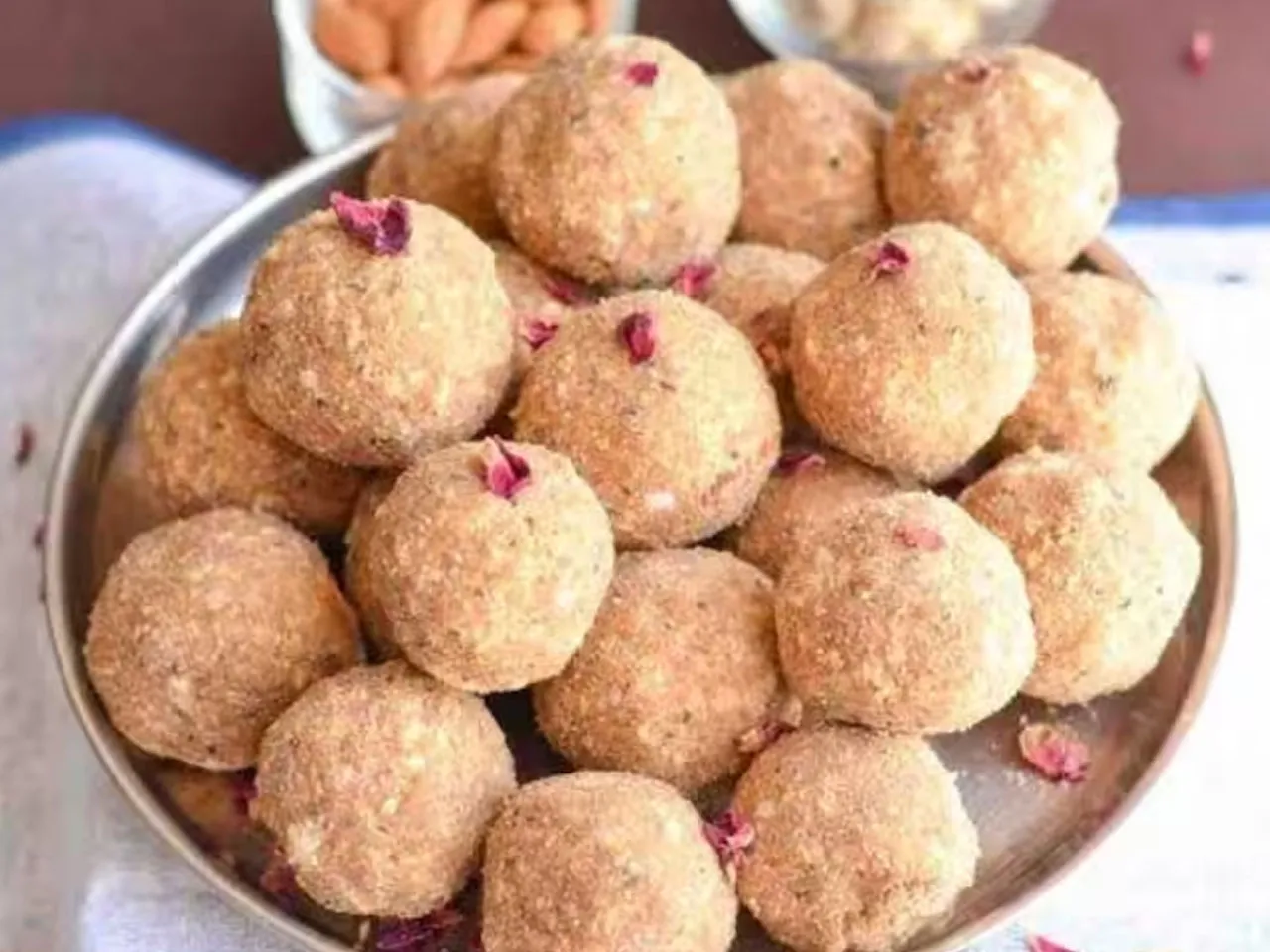 By A Staff Reporter : Any auspicious day is incomplete without  sweets. 5 May is Buddha Purnima.Many people will also organize puja  on that day.Here is a sweet recipe for the special day. Make laddu with wheat. Here is the recipe.
Ingredients : 1 cup plain flour 1 cup powdered sugar 1/2 cup ghee 1/4 tsp cardamom powder ground almonds as per your preference.

Cooking Process : Place the batter in a pan on very low heat and fry. Continue to dry roast the flour on very low heat until light reddish golden. It will take about 7/8 minutes.Add almonds and fry for 2/3 minutes.Now add ghee and keep stirring. Keep the flame low. Keep stirring with ghee for 5/6 minutes. Mix the flour well to form a liquid mixture. Do not give any water or anything with it.Transfer the wheat mixture to a bowl and allow to cool slightly. When the mixture reaches the point where you can hold it with your hands, add the sugar and continue to mix as you would for yeast.When the sugar is mixed well, make laddoos by squeezing them with your hands. Yes, it is a very delicious dessert. If you want, you can add additional colors and any flavor of your choice.