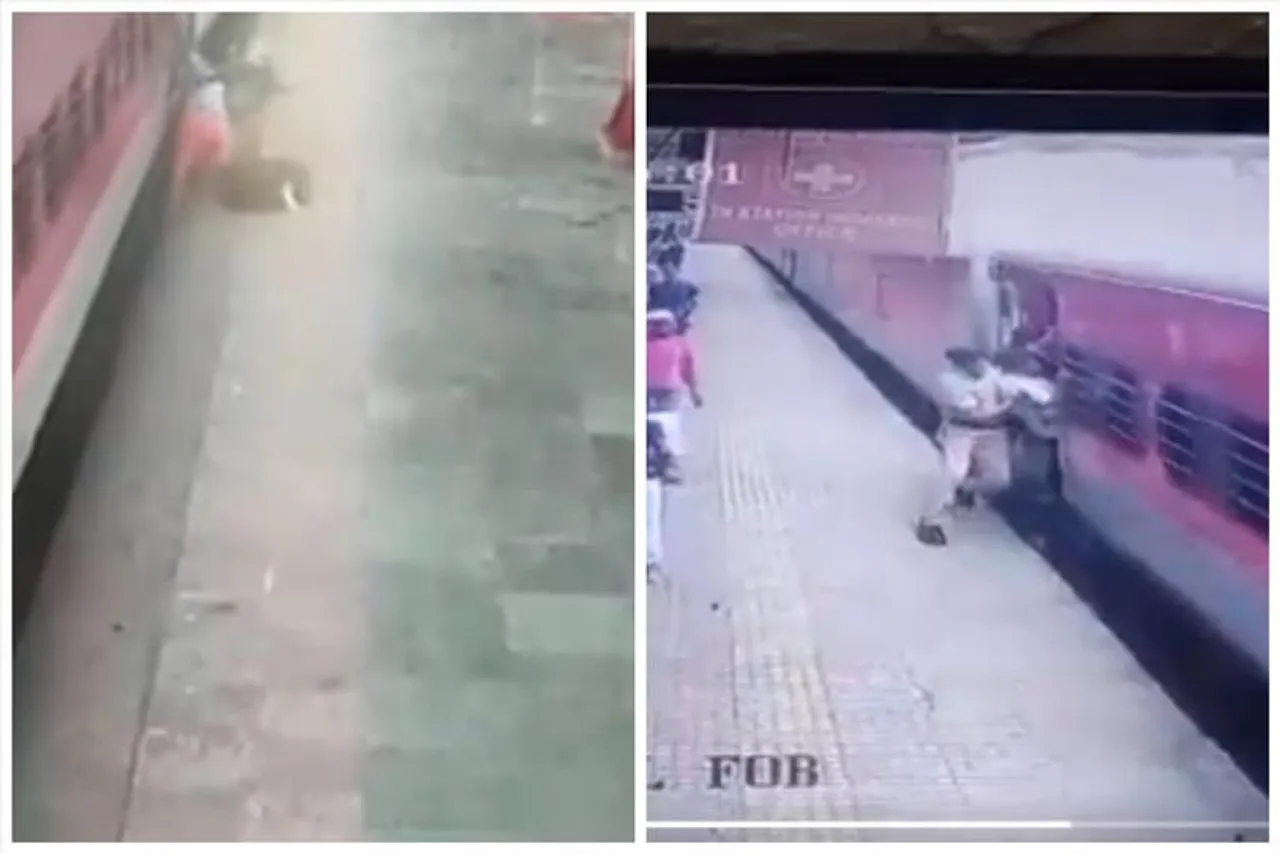 By a Staff Reporter


The pictures of chaos at railway station not new. There are many people who try to get on a moving train. Accidents can happen at any time. The Railway Protection Force is always on the job to ensure that accidents do not occur. 
A #RealHero among us!#RPF Constable Shushil Kumar acted quickly to save a passenger's life at great personal risk when the passenger was trying to board a moving train at Bandra Terminus.#MissionJeewanRaksha #HeroesInUniform #SafetyStartsWithYou @rpfwr1 pic.twitter.com/Y8OYi6GCKs

— RPF INDIA (@RPF_INDIA) March 21, 2023
The heroic incidents of rpf personnel's activities has been caught on camera again. In one of the videos, constable Sushil Kumar can be seen dragging a passenger out of a moving train and removing a safe distance. In another video, a security personal named Vishal Kabale can be seen pushing a passenger into a train.
#ऑपरेशनजीवनरक्षा
दिनांक 18.03.2023 को चलती ट्रेन में चढ़ने के दौरान असंतुलित हुए यात्री को HC विशाल कवले द्वारा ट्रेन मे चढ़ाकर यात्री की जान बचाई।@RPF_INDIA @Central_Railway pic.twitter.com/QBroLYNef7

— Central Railway RPF (@RPFCR) March 19, 2023