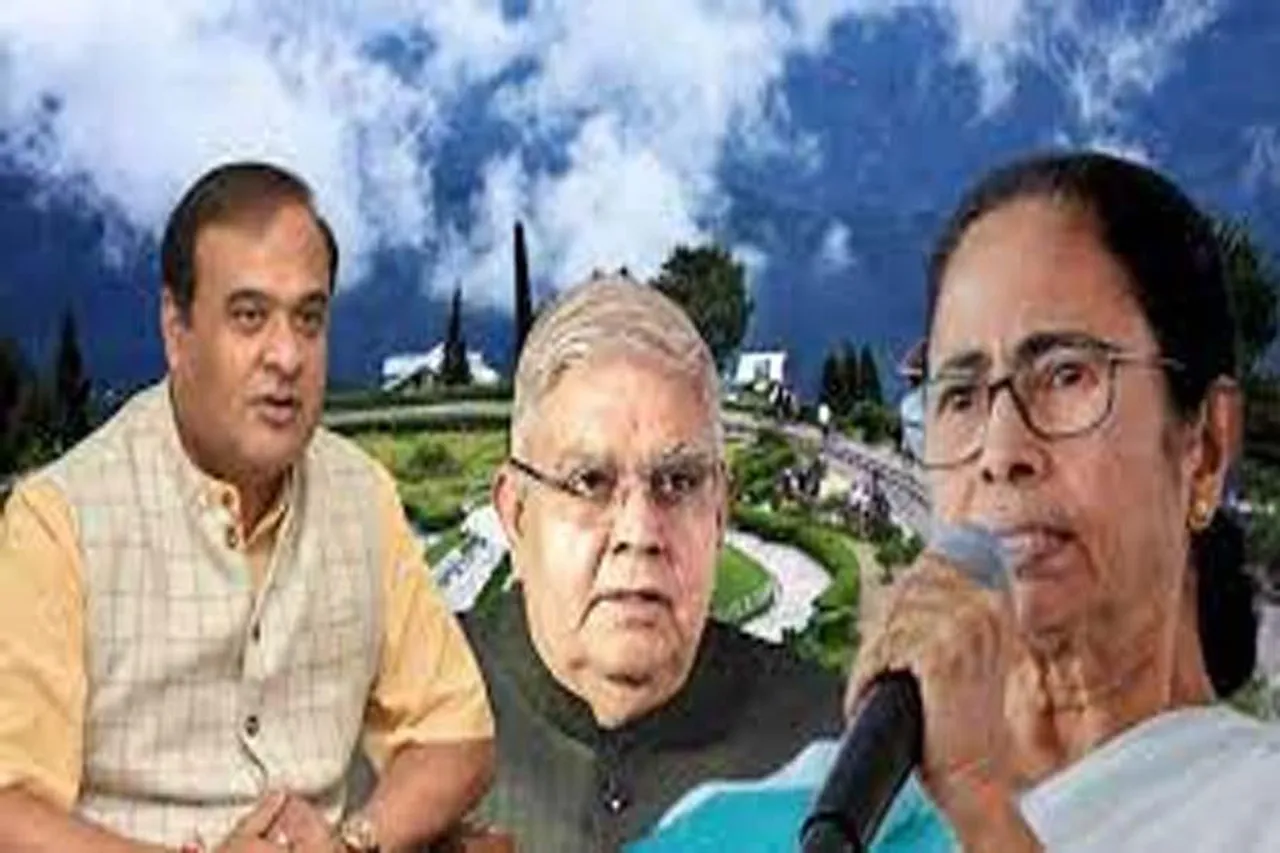 BY A STAFF REPORTER: Speculations are rife as to what transpired between BJP's blue eyed boy and Assam chief minister Himanta Biswa Sarma, West Bengal governor Jagdeep Dhankar and West Bengal chief minister Mamata Banerjee.
 the two and half hour long meeting assumed special significance specially as Himanta reached Darjeeling at the invitation of the Governor on practically the same day and time as West Bengal CM Mamata Banerjee.
 Himanta is credited to have spearheading saffron party campaign and strategy in North east India.